Brief History -
Hi my name is Renee Stein and I have been surrounded by music since I was a child and having both parents being music teachers has meant my passion for music and teaching has been cultivated over the years. I completed my HSC in music at the age of 15 and it has been clear to me that music will be a prominent part of my life. I participated in amateur theatre all through out school and then continued to play in bands, orchestras, and vocal coach/musical direct for musicals as got older. I am currently completing my final year of my music degree and have also just released an EP which I co-produced and co-wrote under the name 'Bares'. We focus on incorporating electronic pop music with a jazz fusion style as my background is in jazz. My passion lies in the creation of music and the encouragement of music in peoples lives.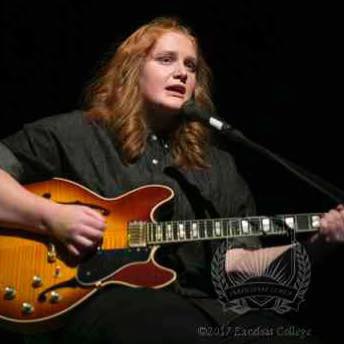 Teaching Philosophy -
I have been teaching vocals, guitar, bass, composition, aural and piano for six years. My teaching style takes a wholistic approach, focussing on developing the student's passion for music. My lessons incorporate technique, aural skills, theory understanding and improvisation. I generally focus on contemporary music, often including composition, arranging and songwriting skills in the lessons.
My Musical interests and styles of music taught -
I have been studying singing for 17 years and completed all the grades in ANZCA. I have also done up to the equivalent of grade four on both piano, guitar, and bass.
Some of my biggest stylistic inspirations include Jacob Collier, Jamie Cullum, Kate Miller-Heidke, Jason Robert Brown, Stephen Sondheim and Sara Bareilles.