Brief History -
Hi,
My name is Lochlan. I started learning the guitar when I was 8 years old. I initially played rock and pop music while growing up and enjoyed my time playing in various bands. I started performing publicly in my late teens and since then my love for music has grown immensely.

In 2009 I enrolled into the Bachelor of Contemporary Music course at the Australian Institute of Music. During this time I developed my musicality while studying jazz improvisation, aural skills, music history, theory, and performance studies. After completing my Bachelor course I worked four days a week teaching guitar and performed jazz music at café's and restaurants every weekend, developing my skill in jazz performance and gaining valuable teaching experience. In 2014 I enrolled into the Master of Contemporary Music course at AIM and I am currently in my final year. For this course I am studying teaching techniques, writing papers and performing recitals focussing on the jazz style.
For five years I have been teaching students of various ages and levels from children to adults. I teach Contemporary, Jazz, Blues, Rock, Pop, and Classical styles for Electric, Acoustic and Classical guitar. Additionally, I have taught students from the AMEB syllabus and beginner bass guitar. One of my biggest strengths in teaching is patience. I can also quickly identify effective teaching methods based off a student's preferred learning style.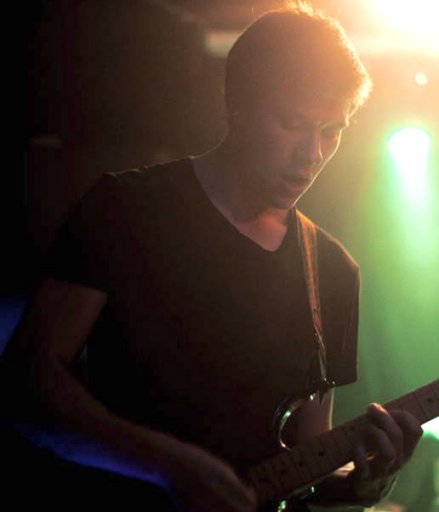 My Musical Interests -
I love many styles of jazz but I'm particularly interested in the early styles of swing to bebop jazz. I think funk is the most enjoyable genre of music to listen to, and I have a sweet tooth for current pop music.
My Educational Philosophy -
My teaching philosophy is really simple, keep the lesson fun and keep instructions as simple as possible. I don't believe excessive hours of practice are beneficial if the student is practicing incorrectly. Rather, the method and the consistency of practice is key to musical development.