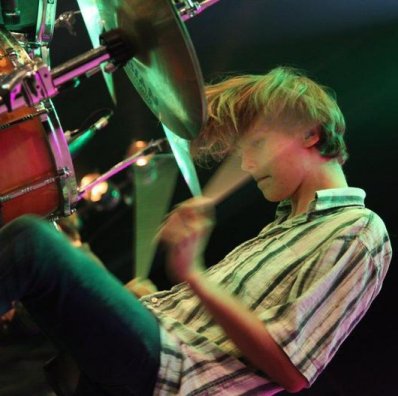 Brief History -
Hello, I'm Maximillian and at the age of 8 I began playing the drums, beginning my exploits with the local Turramurra Public School's orchestras and stage bands through Years 3 to 6. Conversely, in my high school years, I largely swapped the school ensemble programs in pursuit of creating music which I was more interested in. In Year 8, I began my former band Go Mason Go. We won many competitions including Youthrock and the Redbull Bedroom Jam, had experience recording, and played in many well-known venues – such as The Metro, The Factory Theatre and even won a slot performing at the now discontinued Homebake Festival in 2012. Like most high school students with a passion for music, I studied music as a part of my HSC. Upon completion, I played in several bands with a few small gigs here and there. I should also note that I was a student at The Learning Lounge for 10 years. My teachers helped me receive a great mark in my studies and their efforts ensured my passion would continue and be passed down to my students as well.
Teaching Philosophy -
I believe that successful education requires an underlying passion; so as a teacher it is my duty to help create and maintain a passion whilst finding a balance between what the student really enjoys and the nitty-gritty necessities of technique and exercise that the instrument requires. Essentially, this would mean planning lessons around various techniques and exercises and applying what's learnt practically through song. Also, depending on the student's requirements, school and other ensemble work will be high in priority.
My Musical Interests-
I think something interesting can be found in any sort of music. However, I especially enjoy listening to artists like The Strokes, Incubus, The Red Hot Chili Peppers, Sticky Fingers, The Mars Volta and Rage Against The Machine.
Styles Of Music Taught -
I will attempt to teach whatever the student wishes to learn. However, if they are uncertain, I would guide them to all sorts of different styles to expand their musical vocabulary and attempt to give them a catalogue of genres and associated techniques to allow them to fit in to many musical situations.